Printing in Boston Area
Back Bay

Downtown

Cambridge

Conventions

WordlWide

Back Bay
Sir Speedy is located in the heart of Back Bay. We conduct 99 percent of all our printing and marketing jobs onsite and have two floors full of equipment at your disposal. We pride ourselves on our accuracy first and foremost, but we also have a solid reputation for being able to deliver all our jobs on time, and we are your greatest ally when you have those last-minute requests that are crucial to your business success. Downtown
Sir Speedy provides free pickup and delivery services to the downtown Boston area. We have established ourselves as the premier printing and marketing services company in downtown Boston, and you can count on us to deliver any and all of your printing and marketing needs right to your door on time and with flawless accuracy. And if its confidentiality you need, we can guarantee that as well. We pride ourselves on consistently maintaining customer satisfaction, respect and loyalty, and we will do our very best to continuously provide you the service you expect and deserve.

Cambridge
Sir Speedy has been serving three major biotech and biopharma companies in Cambridge for over 30 years. With a global business platform, we understand how printing and marketing services are crucial to keeping your sales and marketing strategies functioning well, and we are here to help in any way we can. We can assist with anything from business cards, to marketing material, to direct mail projects, to conference support and even graphics work. Sir Speedy can and will help lighten your load, and you can count on us to deliver it quickly, professionally and exactly as you requested and expected.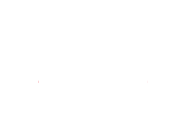 Conventions
In the past, Sir Speedy has run 24/7 operations when busy conventions come to town. We know how busy and time-consuming launching a convention can be, and we believe in providing our customers the around-the-clock service they very often need. Located near the John B. Hynes Veteran Memorial Convention Center, we offer special convention deals on all printing and copying services, and we can provide timely service for those last-minute jobs you undoubtedly will discover once your convention gets underway.

WordlWide
Sir Speedy can accept files from anywhere in the world and deliver the printing or marketing materials right to your hotel once you arrive here in Boston. Sir Speedy makes customer satisfaction and loyalty our top priority and that is why our reputation is second to none. No matter how large or small your company may be or how often you do business with us, you can rest assured you will always receive prompt, flawless, convenient, professional services from a staff that will greet you with a smile and work hard to meet "all" of your needs and expectations.
Previous
Next
Case Studies
Going Above and Beyond for the Customer
When a major convention occurs in a city, it can certainly tap out that city's small business resources pretty quickly. The small business community looks forward to the extra commerce the conventions bring their way of course, but they also often take advantage of the situation as well. For instance, printing services are for sure to be in very high demand and know this quite well, so they will tend to raise their prices and due to the time constraints most customers require they will simply offer average quality service at best. They figure these convention customers will be gone in a few days so why put in the time and effort with such high-volume last-minute ad hoc demands. The one thing these companies fail to consider, however, is those conventions tend to return each year and those convention members will remember who helped them out, or not, in their time of need.
Challenge
During the International Society for Optical Engineering's (SPIE's) Photonics Symposium at the John B. Hynes Veterans Memorial Convention Center in Boston, Sir Speedy in Boston received a request to provide over 220,000 print copies. This would be a very high-volume job for a demanding customer that would pose a considerable challenge due to the time constraints the customer requested and the fact it would take most of the printing capabilities away from normal day-to-day business.
Solution
At times like these, Sir Speedy switches gear quickly and sets up its 24/7 operations. Sir Speedy was able to manage its continued business requirements while servicing this highly demanding job by increasing its hours and providing specific company staff and services to focus solely on this particular job.
Result
The SPIE Photonics Symposium was a huge success, and SPIE was very impressed with the service Sir Speedy was able to provide. SPIE commented in writing how impressed they were that there were no printing mishaps and the volume and demands they placed on Sir Speedy were taken on with professionalism and success.
Maintaining Customer Loyalty
Challenge
A local customer, Genzyme Genetics, called Sir Speedy in Boston to request some business cards be printed up and delivered to them within 24 hours because their sales rep was leaving for a business trip and realized at the last minute he did not have enough business cards to last him throughout his trip. Another time this same customer called because while they were preparing a large mailing they ran out of stationary and envelopes and needed new ones printed up right away.
Solution
Sir Speedy of Boston was able to deliver both customer printing requests within less than 24 hours. They were able to do this because they pride themselves on customer satisfaction and remain equipped to handle these emergency situations for their customers. Despite being busy with countless other printing service orders, it was paramount that Sir Speedy of Boston get this order filled when the customer needed it, because this was important to the customer or they would not likely have called otherwise with such a request. Customer service of this caliber is hard to come by sometimes these days, but Sir Speedy of Boston understands the value of consistent and exceptional customer service, and their reputation has remained outstanding in the Boston area because of this dedication.
Result
Genzyme Genetics publicly acknowledged Sir Speedy of Boston directly for their hard work and for being able to come through for them in such significant moments for them. This was just a couple of the many challenges Sir Speedy of Boston may incur on a daily basis, but remaining steadfast at ensuring their customers remain happy and loyal is important to the staff at Sir Speedy; it creates enduring relationships and business they can count on for years to come.
Gearing Towards Customer Satisfaction
Carney, Sandoe and Associates is a 35-year old, globally recognized, independent schools recruiting firm based in Boston. Every year this organization conducts numerous conferences in Boston, requiring extensive and heavy-volume printing and marketing needs. These conferences are a major part of their business and are extremely important for their continued success, so they only seek out the most reliable small businesses in the community to assist with their conference needs because it is crucial they continue to be a successful endeavor.
Challenge
Beginning about the end of September and running through April the following year, Carney, Sandoe and Associates host numerous conferences in the Boston area, and it relies heavily on Sir Speedy in Boston for their printing and marketing needs. The average job orders during this time reach about 35+, and Carney, Sandoe and Associates admits they are often last-minute orders that sometimes require a less than 24-hour turnaround time. Their business does not remain a constant for Sir Speedy in Boston all year, but during its conference season it really counts on Sir Speedy to help it stay afloat.
Solution
Sir Speedy in Boston understands the value of customer loyalty and works hard to ensure their customers come back each year whether a year-round customer or just one like Carney, Sandoe and Associates that needs their services a few times a year. Sir Speedy in Boston has the capability to ramp up quickly its 24/7 operational capabilities for times like these in order to be able to provide its customers the continued, timely and – as praised by Carney, Sandoe and Associates – "flawless" service they need and deserve.
Results
Sir Speedy in Boston can count on Carney, Sandoe and Associates to return to them each and every year for their extensive conference needs, and each year provides feedback and praise for yet another job well done by Sir Speedy in Boston. Carney, Sandoe and Associates states that Sir Speedy in Boston is one of the main reasons their conferences are so successful, and they look forward to working with them every year.
I just wanted to take a moment to compliment Sir Speedy on a job well done on the copy work for SPIE's recent Photonics East Symposium.
---
Kathleen Robinson
Program Manager, SPIE Distance Education
The turnaround time you give us is phenomenal, and it us feel like our business is a priority to you. Many other vendors seems to emphasize the "small" in "small business" when they work with us, but Sir Speedy has always treated us royally.
---
Paul Zitarelli
Director of Conferences - Carnae, Sandoe & Associates